Load Tap Changer and Transformer Dryout Systems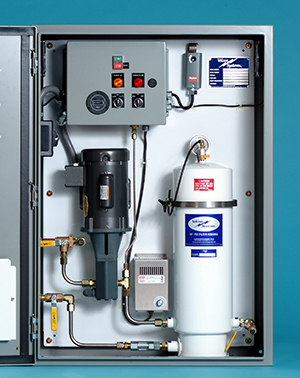 Dehydrate wet transformers without taking them out of service!
Dry wet transformers and insulation

Dry transformers not braced for vacuum


Dry transformers that cannot be taken out of service
Benefits
Transformer remains in-service during process
Reduce transformer dry-out costs
Improve oil dielectric values
Improve transformer power factor
Operates continuously unattended
Extend oil service life
Extend transformer service life
The TDS® transformer dry-out system incorporates all the necessary features to allow a transformer to remain in-service while moisture from its insulation is effectively removed. The system is safe with several alarm features that shut the system off, isolating it from the transformer,

in the event of any abnormal signal. The TDS5-1 unit provides a non-intrusive, cost effective and convenient method of maintaining transformers in a dry condition. In addition, once the transformer is dried, the system can be retrofitted with Activated Alumina cartridges to reduce acidity in the transformer oil. This flexibility allows increased oil processing application compared to heat and vacuum systems.
We have over 18 years experience in helping our customers find the products that they need, at prices that they can afford, when they need them. Let us help you too!