Velcon Single and Double Filter Housings
Single and Double Element Housings 1 1/2" Inlet/Outlet
Standard Features
Carbon steel construction
150 psi design pressure
195 psi hydro-test pressure
Polyurethane almond powder coated interior & exterior
1-1/2" NPT female inlet/outlet
3/4" NPT drain couplings (qty 2)
Application Information
50 or 100 gpm maximum flow rates for fuels. For oils, determine viscosity, then rate based on cartridge flow capacities.
Hydraulic Oil
Gasoline
Insulating Oil
Transformer Oil
Diesel Fuel
Coolant
Lube Oil
Cutting Oil
Kerosene
Synthetic Oil
Gear Oil
Quench Oil
Ordering Information

Specifications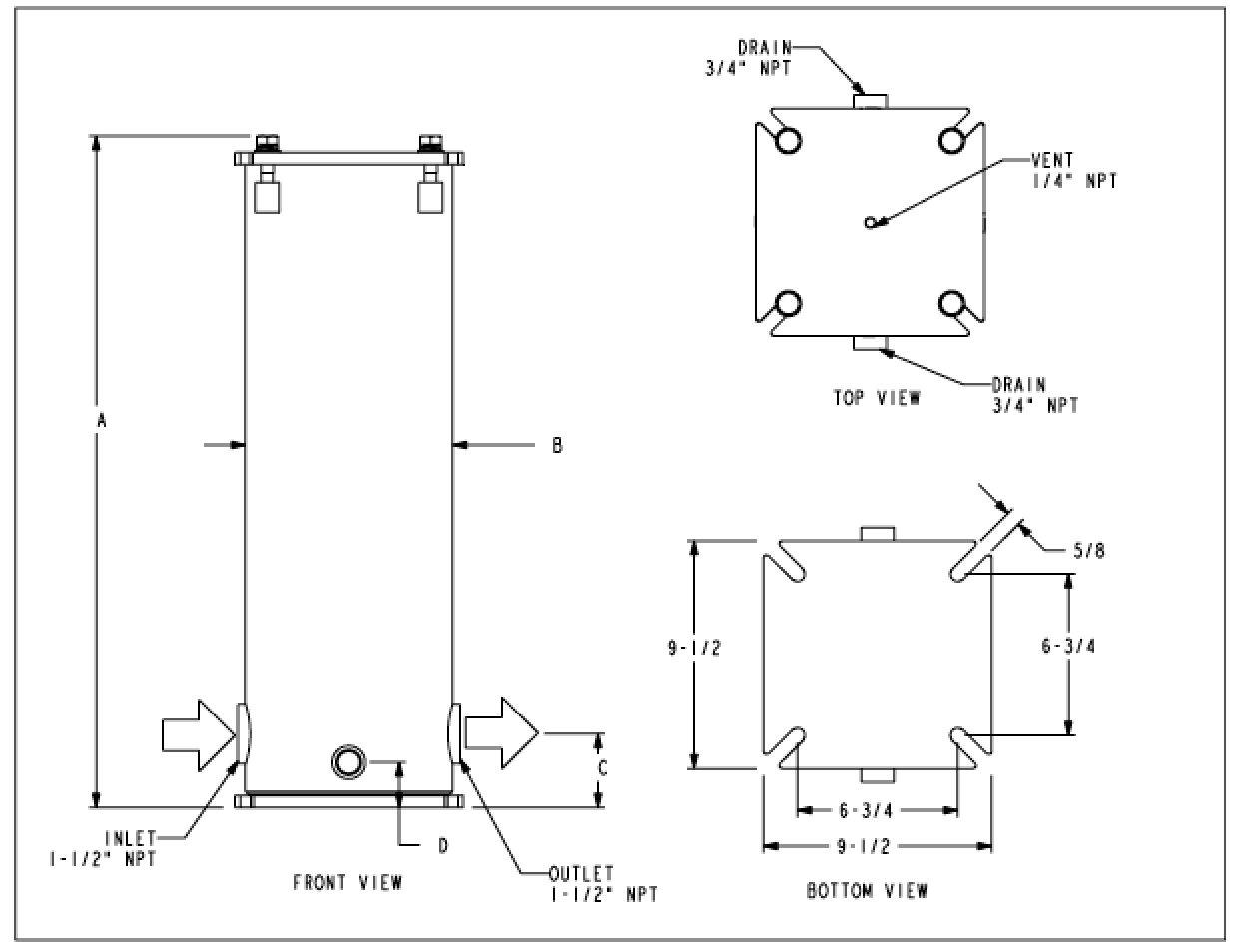 We have over 18 years experience in helping our customers find the products that they need, at prices that they can afford, when they need them. Let us help you too!