Velcon Insulating Oil Filter Housings
Description
Designed to use Velcon's SD-807 and SD-1107 Superdri® Cartridges for transformer filling and drying applications. Also accepts Velcon AC-800 Series insulating oil filter cartridges. Single O-ring seal provides leak-free service. Swing bolts with eye nuts offer easy opening of hinged cover. Positive knife edge cartridge seal. Low flow restriction design.

Standard Features
Carbon steel construction
100 psi design pressure, 150 psi test
ASME code design
Hinged cover with O-ring seal in vessel
Eye bolt closure
White polyester polyurethane powder coat, interior and exterior
Connection size: 2" NPT
Drain connection: 3/4" NPT
Top vent connection: " NPT
PRV connection: 3/4" NPT
Pressure tap connections: 1/4" NPT (at vessel inlet and outlet)
Ordering Information
Maximum Recommended Insulating Flow Rates

Specifications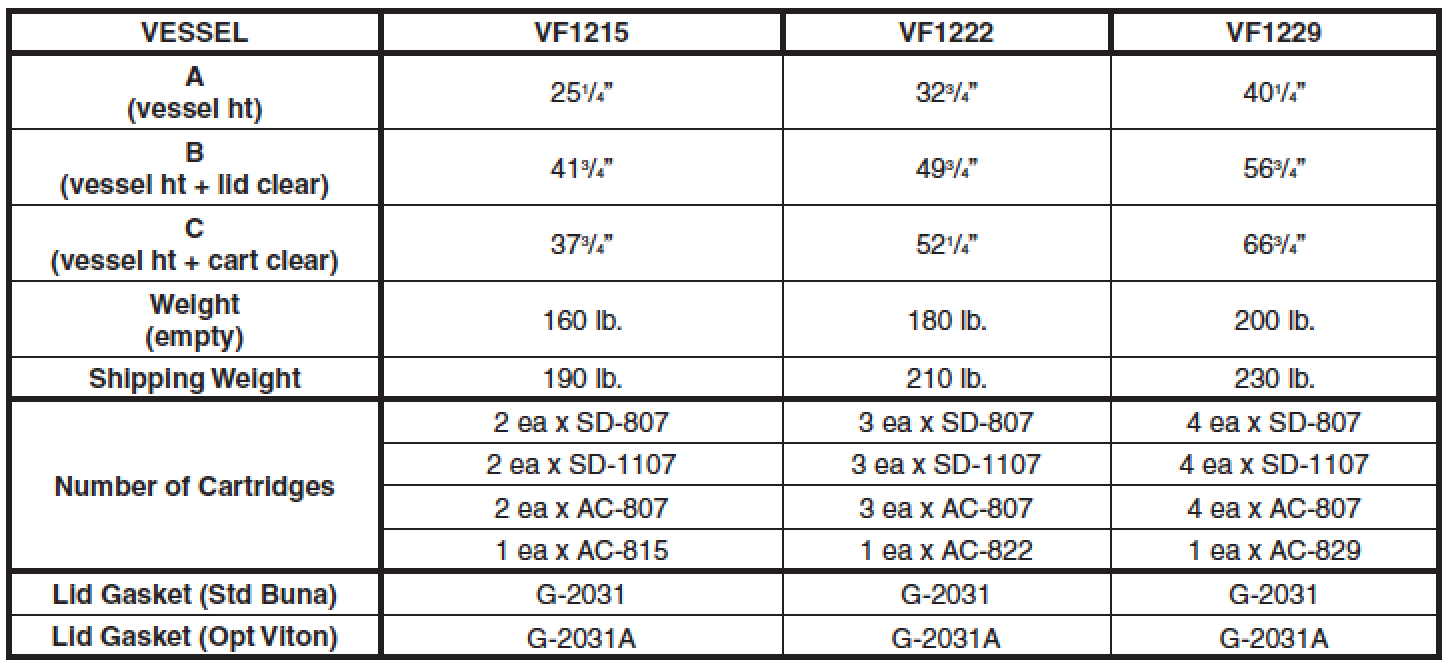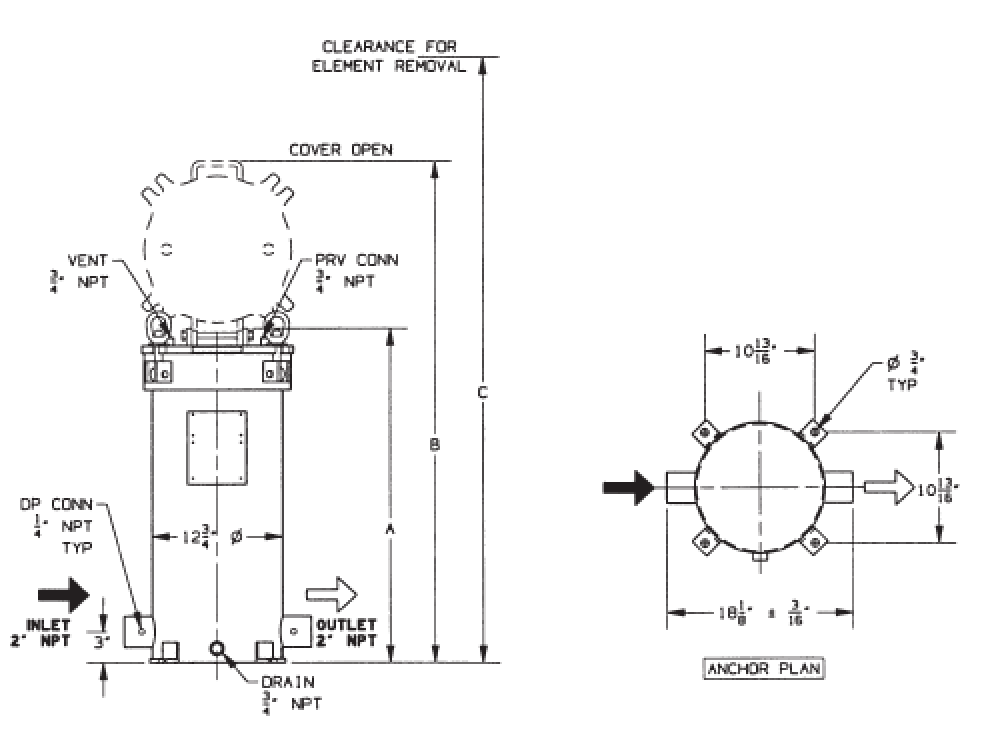 We have over 18 years experience in helping our customers find the products that they need, at prices that they can afford, when they need them. Let us help you too!